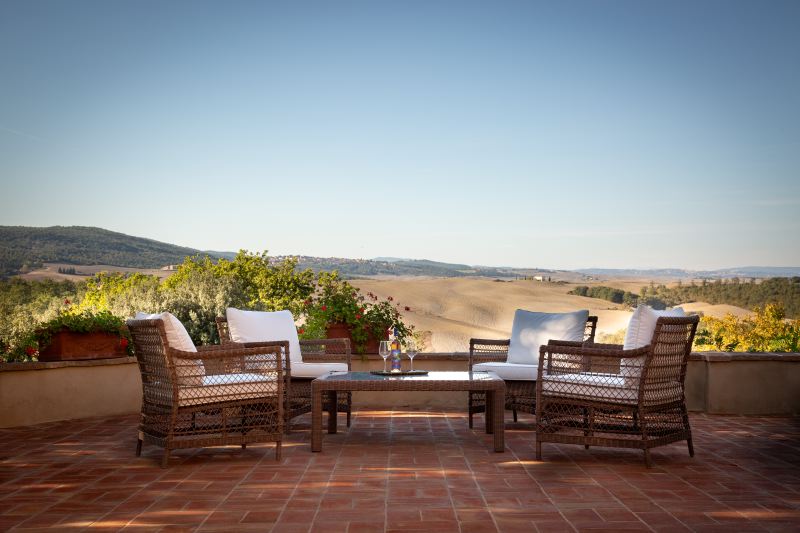 07 Oct 2014

Top 5 Beautiful Natural Places in Tuscany 

Among other regions to visit for holiday, beautiful Tuscany simply stands out thanks to its striking beauty.

Tuscany Italy holidays open the way to the gracious hilly and vibrant regions. For a fulfilling stay in beautiful Tuscany, consider these 5 stunning places:

1. Mugello (Northern Tuscany)
Mugello is among the most beautiful places in Tuscany. It hosts indigenous forests comprising trees like oak, fir, chestnut and beech which give the place a green and serene look and feel. It also has intriguing historical and monumental castles like the Palazzo dei Vicari which will let you take amazing Tuscany pictures. 

Check in at Villa Gamberaia for a picturesque environment with all the necessary amenities like entertainment, air conditioning and internet. Villa Montisoni also offers a serene environment with luxuries such as a swimming pool. 


2. Chianti (Central Tuscany)

Your Tuscany travel experience would be inconclusive without spending time in the famous Chianti. Here, you will find captivating views ranging from Tuscany villas, vineyards, olive groves, castles, abbeys and churches for beautiful pictures of Tuscany. The primary interest in the town is its wine making capabilities. The wine groves and vineyards give off some of the best wine in Italy. 

Check in Villa Di Monaciano for a delightful stay. This is a towering castle with all the amenities necessary. It also offers an awesome view of the surrounding beauty. Castello Degli Alberti also offers a serene environment full of lush vegetation in addition to beauty. 


3. Maremma (South West Tuscany)

Maremma is one of the wildest and consequently most beautiful places in Tuscany and an iconic place for pictures of Tuscany. It hosts medieval villages and buildings, vineyards, woods, countryside and beaches. The beaches are well equipped and breathtaking, offering quite an experience swimming in the clear water. 

Maremma also offers some of the most appealing Tuscany villas, both to the eye and to your stay. Check in Casale Pozzuolo or Tenuta Del Granduca for a satisfying stay. 


4. Isola d'Elba (Tuscan Island)

This region, which is actually one of the most famous Italian island in front of the Tuscany Coast, is simply a place of beauty. It comes with features like golden beaches hosting crystal clear and clean water and natural granite rocks. You can also partake in sport, wining and dining and socializing with visitors and locals.

Stay at Castello Di Magona, one of the most luxurious Tuscany villas in the region. It is adorned with natural beauty and lush vegetation. The Torre Etrusca will also offer you a breathtaking view and comfortable and luxurious stay. 


5. Val d'Orcia (between Siena and Grosseto)

This is the birth place of the Renaissance age. It comes with a rich and serene environment which offers one of the most beautiful sites, making it a UNESCO world heritage site and one of the most beautiful places in Tuscany. Val d'Oricia, combined with other attractive sites like the medieval buildings will make your Tuscany Italy holidays in worth it. 

Check in at the gigantic Villa Di Montesoli for amenities like entertainment and swimming pool which will make your stay complete. Castello Di Maiano also offers a neat compound and a rich surrounding environment to explore. 


Make your Tuscany travel and holidays complete by visiting or making your stay in any of these picturesque places. Make sure to also take pictures of Tuscany for a lasting memory of the place's beauty.