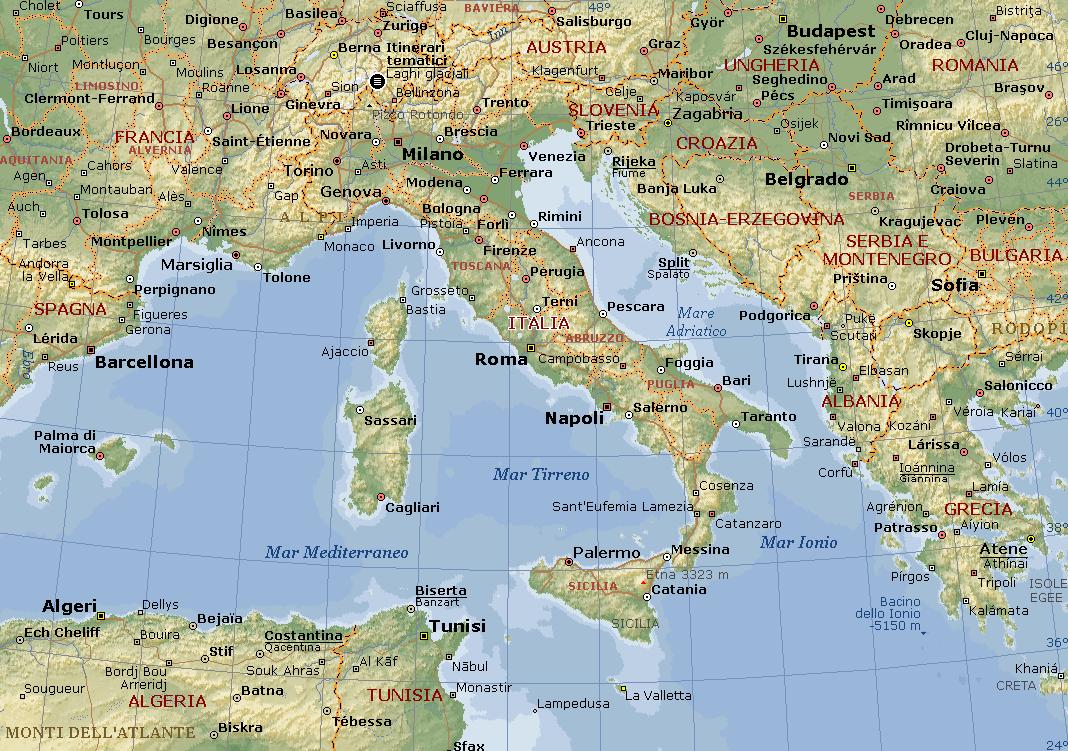 15 Jul 2014

Best 10 cities of Italy

Traveling to Italy has long since captured the imagination of people everywhere. If people want to get the most out of their experience, they should head to the best cities in Italy.

Customizing their trip and heading to the best cities in Italy can give people all the support that they need.

10. Rome
As the capital city of Italy, Rome has retained a certain level of prominence for travelers. It boasts Vatican City and plenty of other major tourist draws. As one of the top cities in Italy, Rome will be welcoming to many travelers.

9. Milan


As the anchor for Northern Italy, Milan has cultivated its own distinctive identity by associating with several prominent fashion lines. This city in Italy also provide convenient access to a wide range of different entry points to the Italian alps.
8. Naples
Known for centuries as Neapolis, this city has built up plenty of charm of its own. It is the capital of the Campania region of Italy, which has established the city as a major metro destination. It is also conveniently centered near the ruins of Pompeii, which will provide a definite historical experience like no other out there.
7. Florence
Centered around the Duomo and the Uffizi for centuries, this is another hidden classic for Italy. Travelers will be able to experience one of the best preserved Renaissance cultural centers in Europe. It still retains much of its classical charm, which will make it on the list of any traveler out there.
6. Venice
As the capital of the Veneto region, Venice has an undeniable level of international name recognition for the best cities in Italy. The city has plenty of visual splendors, including St. Mark's Basilica. The city itself has also been built up around an extensive network of canals, which has made it famous over time as well.
5. Turin
Located in the far north of the country, Turin has developed plenty of appeal among travelers searching for towns in Italy. People have used Turin as a base destination for trips to the Alps, other towns in Italy and even to other countries such as France.
4. Verona
Few other cities have captured the imagination like Verona has in the past. This is owing to its prominent role in Shakespeare's Romeo and Juliet. The city has also established its own cultural identity and does maintain its heritage in some important ways.
3. Bologna
This city makes for an excellent stop off venue for some of the extensive wine regions in Italy. This city in Italy will appeal to the sensibilities of wine drinkers and aficionados.
2. Palermo
Palermo is a focal point of travel to Sicily, which has become more popular in recent years. Palermo is one of the largest fishing and shipping sites in the Mediterranean as a result. It has a very cosmopolitan history to it, which has given it a unique cultural reputation, not only in Sicily.
1. Genova
Situated on the Ligurian coast, Genova is often overlooked by travelers. This is unfortunate, because it does have quite a bit to offer. Genova will feature stunning vistas for anyone willing to stay in a local Ligurian villa. Nearby villages such as Cinque Terre have captured the imagination for travelers to the Italian peninsula as well.