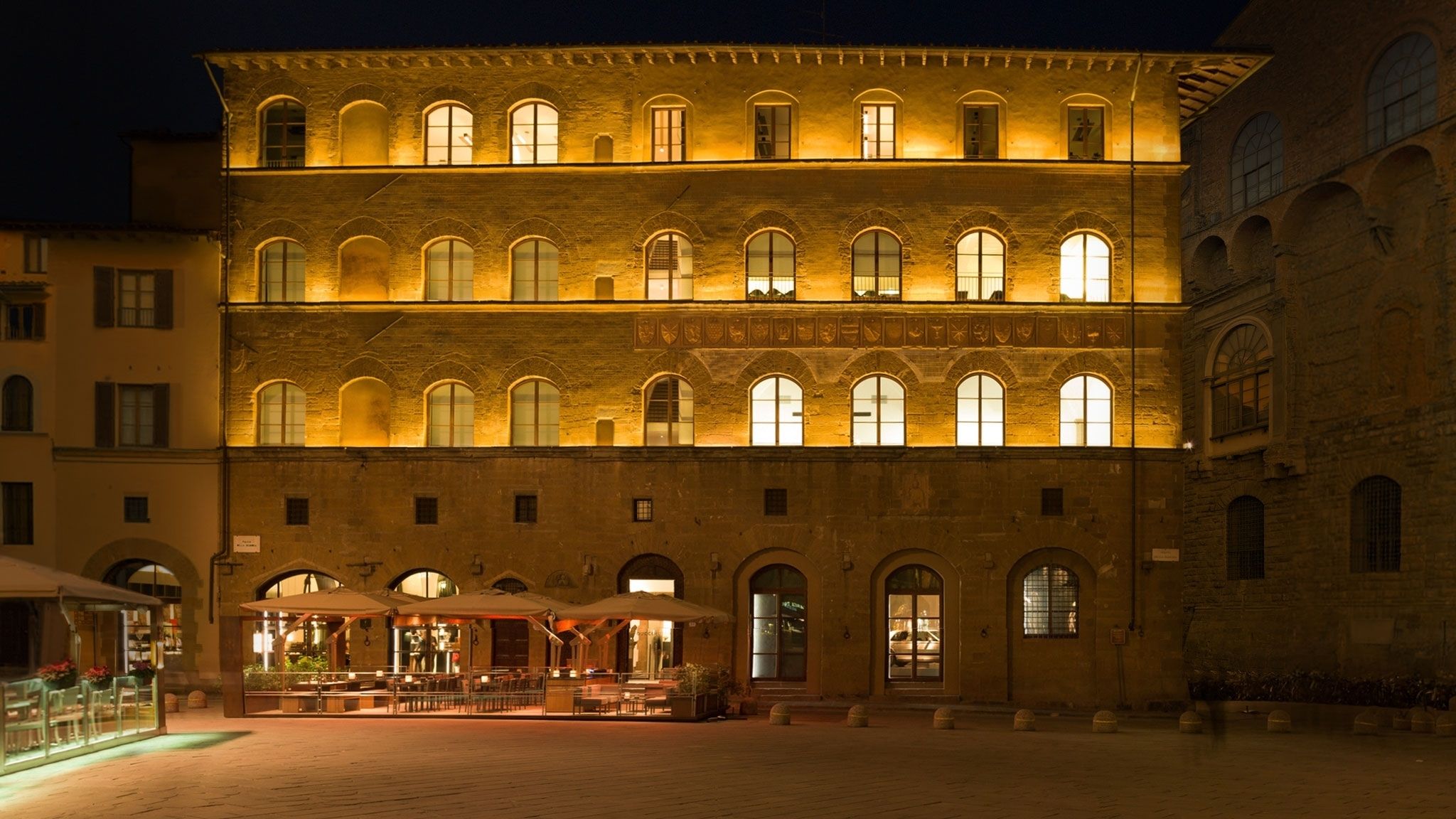 22 Apr 2014

Gucci Museum in Florence: celebration of Gucci's Made in Italy clothing
The brand name of Gucci accurately reflects the passion and excitement of Italian shopping experience. It is no wonder then that the Gucci Museum was recently opened in Florence along the scenic Piazza della Signoria. The museum represents the elegance and celebration of Gucci which is undoubtedly Florentine's top fashion brand.
Gucci Italy is a brand with a long history dating back to 1921 when it was founded by Guccio Gucci in Florence. The company began as a top manufacturer of high-end Gucci clothing and leather products and has grown into a multi-billion global brand. It is the highest selling Italian brand and has won numerous awards in the fashion industry. Gucci has actually emerged as the icon of Italian fashion and lifestyle.
Located in a 14th century building, the Gucci Museum is dedicated to the excellence and honour of the company's legacy in the leather products industry. This is clearly indicated in the stylish designs of leather products on display including bamboo-handled bags and sports equipment juxtaposed with modern art pieces.
The museum features three floors. The ground floor houses the Gucci Cafe and Restaurant while the others feature Gucci store products. Other notable points of interest in the museum include the Bookstore, the Icon Store which hosts exclusive collection items such as New Jackie bags, Classic Mocassin, and Flora Scarf among others, and the CreaKids section which features innovative and educational attractions in the fashion and art industries. The museum is usually opened from 10 A.M to 8 P.M from Monday to Sunday.
The museum's location in Florence is homage to the place where the Gucci made in Italy brand's history began. It is a reflection of the beauty of shopping in Italy, especially in Florence, a city that is well known for luxurious fashion holidays and villas.
Here are a few of the top luxurious villas that are perfect for your shopping vacation in Florence:

Dimora del Cedro Villa
Located in central Tuscany between the cities of Florence and Siena, this is an elegant residence with a long history dating back to the 1400s. It is a serene quite place surrounded by natural beauty with all the modern amenities including a private pool, Jacuzzi, satellite TV, and Internet connection among others.
This is an elegant holiday villa located near the fabulous Vale do Lobo beach in Florence. It is a great place to relax during your shopping holiday in an upmarket estate close to local restaurants and leisure facilities..
Located in Saint'Egidio del Monte Albino in Florence, the Villa Le Favole provides an ambient accommodation solution while shopping in Italy. It features reliable air conditioning, private bathrooms, and unforgettable Italian breakfast too.
Villa La Colombaia is situated in San Casciano, Florence. Guests can enjoy breathtaking views of the scenic rolling hills of Chianti from the villa as well as spacious comfortable rooms, elegant furnishings, and a large swimming pool.
This is an ideal location for anyone who wants to stay close to Florence's most attractive shopping area around Piazza della Signoria. The Gucci Museum is also close by. The villa features 14th century palazzo and all the modern amenities you may require.