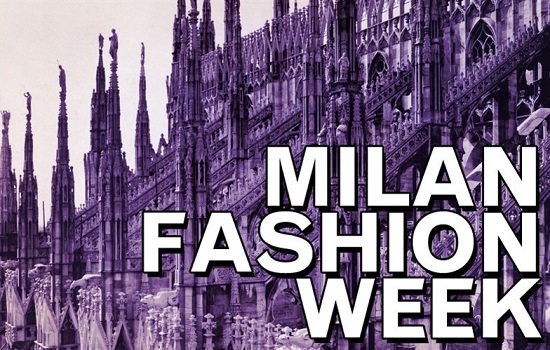 16 Sep 2014

Milan Woman Fashion Week 2014: All the Luxury of This Edition

The Milano Moda Donna (Milan Woman's Fashion) is back again. The Milan Fashion Week 2014 dates have already been decided: the event will kick off on September 17, when all Italian fashion stylists, including Italian street fashion designers will converge in Milan to showcase their latest assortment of luxurious brands of outfits and Italian men's and Italian women's style accessories.
Milano Moda Donna is Italy's most luxurious fashion event which attracts fashion experts and enthusiasts from all parts of the world, coming to experience fashion in Italy. Organized by the Camera Nazionale della Moda Italiana, the 2014 fashion week extravaganza will be characterized by the display of the world's most famous luxury brands. This year's edition is scheduled to commence on September 17, and will run through September 22, 2014.
The prestigious Italy fashion extravaganza will feature a serious of fashion shows and exhibitions. As it has been the norm in past editions, these women's fashion week Milan shows feature famous Italian fashion designers and spectacular male and female models, all showcasing the latest fashion in Italy and other trendsetting fashion items. The woman's fashion week Milan is hosting will be remarkably exclusive as it will feature Italian street fashion, Italian women's and Italian men's style outfits and fashion accessories.
On display will be world's renowned brands, including Gucci, Versace, Roberto Cavalli, Dolce Gabbana, Jill Sander, Fendi and Armani. Upcoming fashion designers will also be able to showcase their creativity on specified display arenas around Via Tortona. The Milan Fashion Week 2014 will afford today's woman a chance to know what is trending in the world of luxury outfits and accessories.
The Vogue Fashion Night Out is another event that is characteristic of the Milano Moda Donna. This year's Milan edition of VFNO is going down on September 16. A wide range of fashion stylists, retailers and associated partners, including Lavazza, QVC, McArthurGlen Designer Outlet, Martini and VISA (the principal sponsor of the event) will participate in the splendid event, where a variety of renowned, lavish brands will be on display.
Limited-edition fashion products will be on sale at the event. The Vogue Fashion Night Out is a charitable event in which all the monetary gains are channeled to Differenza Donna, an organization which offers assistance to disadvantaged women of Italian or foreign origin.
After the Milano Moda Donna Milan fashion week 2014 shows, there will be an array of fun and merrymaking activities, including pool parties, exclusive festivities, invite-only parties, music concerts and open revelry. Both local and foreign visitors will be able to indulge in their preferred merrymaking options.
Fashion stylists and other participants will also have a chance to enjoy the surrounding Milan scenery. Local and international tourists can stay in some of the elegant villas situated along the beautiful Lake Como near Milan.
Villa Lario, Villa Grazia and Villa Limonata are some of the most luxurious villas, equipped with a wide range of luxurious, state-of-the-art facilities and amenities for guests.
As the Fashion Week 2014 dates approach, Via della Spiga, Via Montenapoleone, Corso Como, Via Croce Rossa and Via Corso Vittorio Emanuele are some of the most famous roads leading to the Milan Fashion Week 2014 edition.