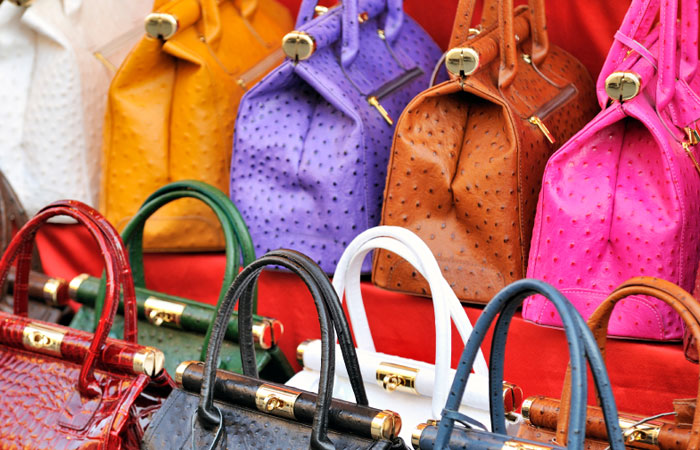 20 Dec 2013

Shopping in Tuscany: best 5 fashion malls

Shopping in Tuscany can be an absolute delight, whether you're picking up handmade linens from a street market or unique ceramics with Tuscany
designs from a tiny boutique. But have you considered spending some of your shopping time visiting some malls or outlets in Tuscany? You might be surprised by what you'll find.
We've unearthed a treasure trove of Tuscan malls and outlets that should please the most discriminating shoppers as well as those searching for bargains on quality goods. Though it's necessary to go a bit outside of Florence to visit these shopping centers, we think you might enjoy a brief break from touring the city's churches and museums.
1. THE MALL
The Mall in Florence, considered one of Italy's top luxury outlets, is situated amongst rolling hills 30 minutes outside of Florence. It can be reached by shuttle, direct bus, train/taxi, plane, or car. In the 22 Florence Mall stores, you'll get 35-70% discounts on designer brands such as Prada, Fendi, Gucci, Armani, Valentino, Balenciaga, and Burberry.
The Barberino Designer Outlet, 40 minutes by shuttle from the Florence station square, is arranged like a village along two banks of a stream. In over 100 shops, expect to receive up to 70% off many more affordable brands, such as Adidas, Diesel, Cavalli, Nautica, Puma, and Timberland. A large Prada store anchors this outlet.
3. VALDICHIANA OUTLET
Valdichiana Outlet Village, the first outlet built in Tuscany, is worth visiting for its array of 90 shops that may be less known to many outlet visitors, such as Kiko, Magilla, Fornarina, Enrico Coveri, Bata, Arena, and Baldinini. You'll find more Italian labels here than at Barberino. You can easily get to Valdichiana by car. You also have the option of taking a bus or train from the L.F.I. Terminal in Arezzo.
4. I GIGLI
For a typical mall experience, Americans will feel at home at I Gigli, one of the largest Florence malls. I Gigli can be easily reached by train or bus (in about an hour) from the Santa Maria Novella train station in Florence. Though many Italian brands are represented here, you'll also find Apple, Hollister, Foot
Locker, GameStop, Swatch, Sephora, Calvin Klein Jeans, and many other labels loved by shoppers from outside Europe. Feel you're not getting an "authentic" experience here? Don't worry, it's where many locals come to shop! Shopping in Florence can be quite expensive, but prices here are lower than in the heart of the city.
5. FASHION VALLEY
Head to Fashion Valley for haute couture and high-end items from such big names of fashion as Vivienne Westwood, Versace, Bally, Tag Heuer, Pierre Balmain, and MaxMara. This luxury outlet is easily reachable by car, train/taxi, or private shuttle. Fashion Valley is located near The Mall as well as
the Prada and Dolce & Gabbana outlets, making it convenient to combine several shopping experiences. A private tour of all four locations can even be arranged.
6. VINO OUTLET
Last but not least, if you are a lover of Italian wine and flavors, you can't for sure miss VinoOutlet, a particular store which gives the possibility to buy, taste and experience a wide wine selection, at an outlet price. If you can buy great clothes at a discounted price, why not even great wine?
Having a tough time choosing an outlet? Whether you visit one mall in Tuscany or all of the ones we've mentioned, you're sure to leave with a slightly lighter wallet but much more beautiful wardrobe!