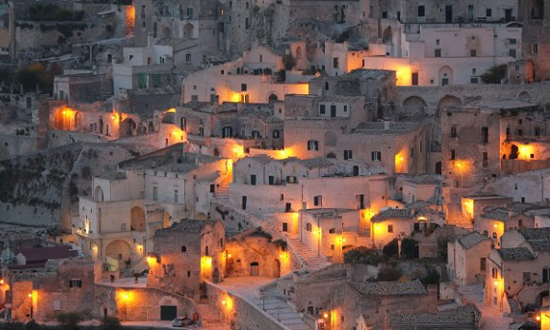 14 Jan 2015

Hollywood comes to Florence, Rome and Matera

While waiting for the sets to arrive for the remake of "Ben Hur" and the new 007 movie, scheduled to be filmed in Italy in February, the crew of the NBC TV series "Hannibal", starring Danish actor Mads Mikkelsen, considered by American critics to be the "best television horror of all time", is coming to Florence. Starring alongside Mikkelsen is Gillian Anderson, who plays his psychoanalyst who has become his accomplice in a murder and is now hiding out with him under a false name in the birthplace of the Renaissance.
Florence was previously the location for "Hannibal" the movie directed by Ridley Scott in 2001.
"Hannibal the Cannibal" was Anthony Hopkins, who wandered around the streets of the center, the gardens of the Canottieri (Rowing Club), and under the Ponte Vecchio.
In February, after 56 years, Ben Hur will return to Rome, to the famous movie studios of Cinecittà,: the remake of William Wyler's legendary epic, which won 11 Oscars,
will be directed by Timur Bekmambetov. The screenplay will be by John Ridley, who won an Oscar in 2014 for "Twelve Years a Slave". The project will involve three months of filming in Cinecittà, with the reconstruction of Jerusalem before it was conquered by the Roman Empire, various patrician houses, and the studios' outdoor swimming pool being used to shoot some of the boating sequences.
The movie will also be filmed on location in the enchanting city of Matera which, ten years ago hosted the set of Mel Gibson's "The Passion of the Christ" and which, in 2019, will be the European Capital of Culture.
Also in February, central Rome will be the protagonist of the new Bond movie, the 24th, "Spectre 24",directed by Sam Mendes and starring Daniel Craig, Christoph Waltz, Ralph Fiennes, Lea Seydoux and Monica Bellucci, whose character will have the Italian name of Lucia Sciarra. Some spectacular car chases will be filmed in the 'Eternal City': along the Tiber embankment (with the car falling into the river and a helicopter coming along to save James Bond), as well as along Via Nomentana, from Porta Pia to Montesacro. Another high-adrenaline car chase will involve the area between Via Barberini, Via Quattro Fontane and Via Nazionale; and finally, Bond will also be moving around the delightful alleys that surround Piazza Navona, Borgo Pio, near St. Peter's Cathedral, and Ponte Milvio.
In March, "Zoolander 2″, the sequel to the successful Paramount movie set in the world of high fashion, starring Ben Stiller, will also be arriving in Rome.