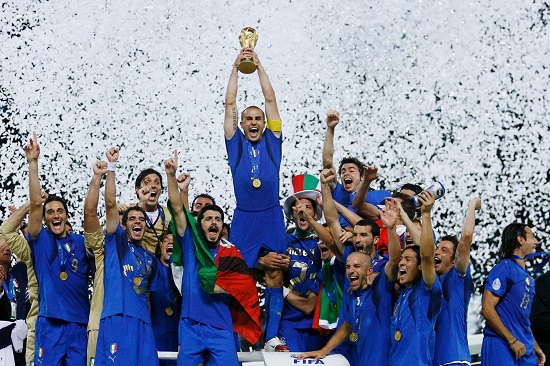 03 Dec 2014

3 Things to Know about Italian Football

Football is a way of life in Italy. Kids grow up playing for the youth divisions of their hometown soccer club, and families spend their weekends cheering on the home team from the stands. Italian soccer is a must to see for any sports fan while on holiday, whether you attend a Serie A match or a tilt between two local clubs.

Just like top-tier leagues around Europe, Serie A matches are full of international superstars and top-quality football. Here are some of the most important matches on the calendar before the end of the year:

November 30: Inter Milan at Roma, in Rome. Roma is only a few points behind Juventus for top of Serie A, but Inter Milan, in the middle of the table, is always a tough club to play against. See big names and talented stars.
November 30: Atalanta at Empoli, in Empoli. A small community an hour train ride outside of Florence, Empoli has an outstanding family atmosphere to its games. Both teams are out of regulation danger, for now, but this match may be instrumental to see if either team has what it takes to stay in the top tier.
December 5: Juventus at Fiorentina, in Florence. Juventus is having an amazing season and looks very difficult to beat. The defending Serie A champions have international stars such as Argentinian striker Carlos Tevez, who is one of the league's best scorers, and Italian national team goal keeper, Gianluigi Buffon, who recently signed a contract extension with the team.
December 14: Napoli at AC Milan, in Milan. Just behind Juventus and Roma in the table is Napoli, and a win against the famed AC Milan, which is only a few games behind, would solidify the team's chances to play for a cup.
December 16: AC Milan at Roma, in Rome. Another clash of big-time clubs. Stars in this match include Japanese midfielder Keisuke Honda, Spanish forward Fernando Torres and British defender Ashley Cole. With both teams trying to finish the first half of the season in the top 3 of the league, it should be a battle-royal!
Take note, though, if you decide to attend a football match in Italy. Italians take their soccer very seriously, so be prepared to follow these etiquette pointers closely.
If you're sitting in the home stands, wear the home team colors. Do your research before the game.
Bring proper ID. For safety precautions, many stadiums ask for ID before you enter to confirm that the ticket holder is indeed the person who purchased the ticket.
If you don't know the cheers, or why you're cheering, don't do the cheers. The fans around you will respect you more if you only show appreciation at the proper times.
There's nothing quite like the adrenaline rush of hearing tens of thousands of fans cheering for their team. The passion of Italy and the art of football are on display in an awesome way at Italian football matches.