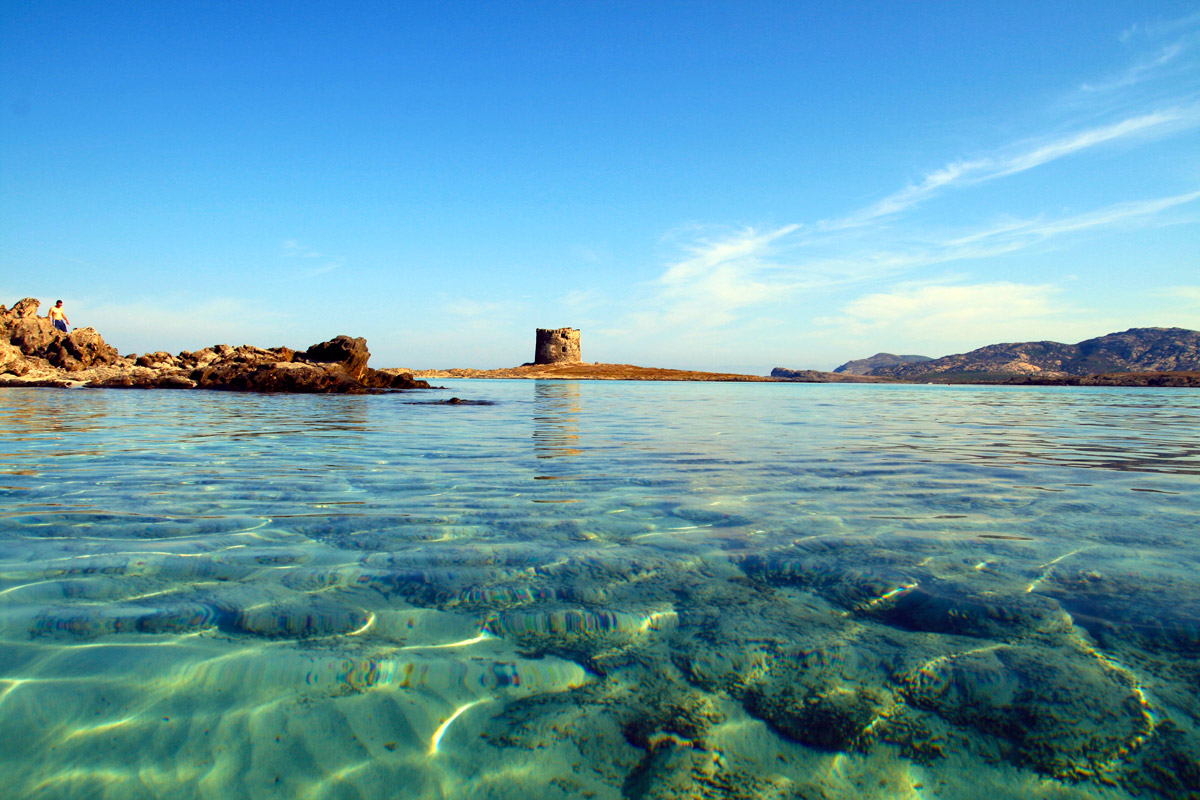 26 Aug 2014

17 Best Gourmet Restaurants in Sardinia

On top of its astounding natural beauty, rich culture and magnificent climate, Sardinia is home to some of the world's finest restaurants. Let us take a look at a selection of the very best restaurants in Sardinia.
Roberto Petza's S'apposentu prides itself on inviting guests into a warm, welcoming environment where only local produce is used in the preparation of meals. As with many Sardinia restaurants, the menu boasts a selection of meals featuring fresh, seasonal fruit or locally-sourced, delicious cheeses. Opt for the tasting menu (there are meat and seafood based options) to experience a culinary journey through some of Sardinia's finest produce.
La Ghinghetta is nestled in an exquisite, secluded building, set against the backdrop of magnificent sea views. Its coastal location naturally means that seafood is a speciality here; freshly caught fish mix with beautiful island flavors to create a range of dishes that stand out – even by Italian standards.
Visitors to the Forte Village Resort, which regularly features events hosted by world-famous chefs such as three Michelin-starred chef, Gordon Ramsay, will simply be spoiled for choice when it comes to dining.
Forte Village is home to some of the best restaurants in Sardinia. The new Hell's Kitchen restaurant – ranked in the world's top 50 – is overseen by the famous Italian chef, Carlo Cracco. Chefs here are currently competing for the coveted Executive Chef position, meaning that diners may experience some truly out-of-this-world flavor combinations, infused with astounding imagination.
The Michelin-starred Belvedere, also located at Forte Village, boasts Antonello Arrus as head chef. Having trained at the world-renowned Le Notre Academy in Paris, Antonello's menu consists of delicate seafood dishes and imaginative Italian cuisine with rich, fresh flavors.

The Belvedere's neighbour, Forte Gourmet, is run by Michelin-starred chef, Rocco Iannone. Renowned for his imaginative flair and enjoying a reputation as a favorite Amalfi coast restaurateur, Rocco uses the freshest ingredients in Forte Gourmet's menu. Diners can expect freshly-caught seafood and locally picked vegetables, bound together with exquisite Italian flavors and accompanied by crisp Sardinian wine.
LA LOCANDA RESTAURANT

Visitors to the Forte Village Resort could while away every night of a holiday in a new restaurant, and the Ristorante La Locanda, managed by two Michelin-starred chef Giancarlo Perbellini is a must. Overlooking the magnificent Sardinian coastline, La Locanda combines traditional, trattoria-style Italian menu staples such as pasta and pizza with an experimental, dynamic twist.


The Ristorante Colibri Dorgali on the east coast is one of the best restaurants in Sardinia. Nestled away on Via Floris, this is one of those off-the-beaten-track gems which attracts returning diners time and again. Authentic Italian food is served simply and elegantly with fresh fish and delicious Italian meats forming an integral part of the menu. Well worth a visit.
For those enjoying luxury holidays in Sardinia, Sa Corte is another wonderful place to visit. Surrounded by magnificent countryside views, Sa Corte offers delicate, tasty cakes and pastries – as well as an extensive a la carte menu, of course – in a homely, welcoming environment. Of all Sardinia restaurants, Sa Corte's friendly atmosphere and beautiful location means that it remains one of the most popular restaurants in Sardinia, Italy.
Su Gologone, is another fine example of Sardinia restaurants. Traditional, rural recipes are served to diners either inside, or on the restaurant's terrace. The décor is colorful and charismatic, and the restaurant is filled with the aroma of meat and fish roasting gently on the kitchen's fires. In the Bread Nest, traditionally-dressed bakers create delicious fresh breads – one of the finest outputs of this wonderful restaurant.
Li Lioni, located on Sardinia's northern coast, takes simple ingredients and transforms them into rich Italian dishes which are absolutely packed with flavor. Wines are locally produced, in keeping with this Sardinia restaurant's rustic charm.
One of the best restaurants in Alghero, Sardinia has got to be the Ristorante Andreini, winner of a Michelin star for three years running. Head chef Cristiano Andreini – who was famously quoted as saying that there is no other place that he loves more than the kitchen – has created a tasting menu that is perfect for sampling an array of delicacies, including truffles and wild boar.


One of the finest restaurants in Cagliari, Sardinia is Luigi Pomata's restaurant. Award-winning Luigi has created a sharp, tasteful restaurant which is brimming with atmosphere – and great food, of course. Seafood features heavily here, as do fresh, local vegetables and pasta dishes.
Luxury holidays in Sardinia are not complete without a visit to Da Nicolo in the south-west of the island. Tender cuts of meat are a central feature of the menu here, along with imaginative accompaniments and of course, traditional Italian pasta and soup dishes.
Another of the finest restaurants in Cagliari, Sardinia is Stefano Deidda's Dal Corsaro. This elegant restaurant teams rustic Sardinian charm with dynamic, beautifully-presented meals; think delicate ravioli and crisp, flavoursome salads accompanied by delicious Italian wine.
Olbia restaurants are renowned for their quality, but those enjoying a luxury Sardinia holiday should not miss La Gritta, one of the best restaurants in Olbia, Sardinia. Against a breathtaking backdrop of the sea, diners at La Gritta can enjoy the best of the season as well as an extensive wine list.
One of the best Porto Cervo restaurants is the charming I Frati Rossi. Both the indoor and outdoor dining areas are simply beautiful, and colorful glasses juxtapose with crisp white table linen. Fish dishes are the order of the day here, and oven-baked dishes are a particular favorite among regular diners.
Antica Hostaria is another example of Sardinia's restaurants. The restaurant has quite a history, having been here since 1852, serving delicious Italian cuisine. Seafood – particularly scallops and prawns – are a key feature of the menu here, and the antipasti is second-to-none.
Ville in Italia – Places to stay in Italy
Holiday rental and unique accommodations