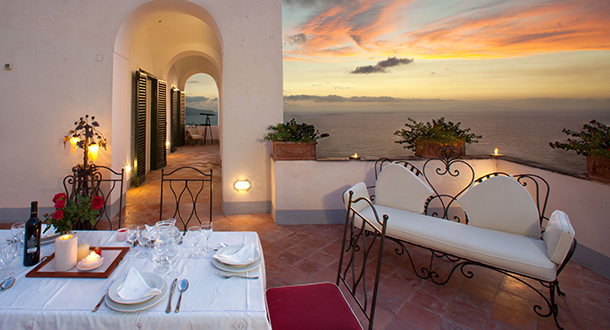 04 Apr 2014

Renting a Luxury Villa in Italy? Here're the top reasons why you should

From the famed hills of Tuscany to Sicily, Italy is world-renowned for its history and objects d'art, its sunshine, delectable food, outstanding wines and friendly people.  Now, it is also known for its luxury Italian villas.

A distinctive opportunity now exists in luxury villa rental in Italy, thus avoiding the hustle and bustle of the major cities, and relaxing in an all-inclusive luxury villa.
Villas are available year-round, in all regions of Italy, and in all price ranges.  From historic castles to more modern retreats; from lush countryside to historic cities like Florence or Rome, rental retreats can be arranged for all tastes and desires, from seashore to lake, or in the center of the action, walking to the theater or museum, taking in an opera or visiting a cathedral.
Luxury Villas Italy can accommodate all your needs – from a full staff to take care of your every need, to complete concierge service, arranging select tours to neighboring countryside or a sojourn to the museums and cathedrals that are such integral part of Italian history and lifestyle.
Private tours to Umbria, Tuscany, Sardinia can be arranged in limousines and Ferrari or air-conditioned coaches, with visits to ancient ruins, depending on the desire of the client. Trips to Lago Maggiore, Chianti, or the Etruscan Coast; or tours on luxury yacht, are all possibilities for the discriminating traveler. Learn the history of a region, or simply bask in the eternal beauty of the land at your leisure.
Italy is imbued with a rich history that has been quite influential the world over.  From Marco Polo to Leonardo da Vinci; Michelangelo to opera, Columbus, Machiavelli, the Borgias, and of course the Pope – Italian history resonates everywhere, from politics to art.  It is inseparable in people's consciousness in everyday life.
One of the most ubiquitous export from Italy is the celebrated cuisine.  Why not have your meals catered by celebrated Italian chefs schooled in the traditional Italian style of food preparation?
From your breakfast meal to a splendid supper under the stars, your wishes can be created with the care and attention given the finest restaurants – but in your private estate.  Imagine, the comfort, ease, freedom from any detail of travel, all taken care of as one package in your luxury rental villa.
From its rich soil and olive trees, to the vineyards such as Ceretto Aziende Vitivinicole in Alba, or Villa Vignamaggio in Chianti, Tuscany, or perhaps Planeta Cantina Dell'Ulmo in Sicily, each trip to a vineyard also presents the traveler with history, a visit to the vineyard's lush gardens, a storied history of the family cultivating the vineyard from ancient times, and of course, the wine tasting.  Visits to Italian vineyards almost always include the surrounding area's art and historic treasures.
Luxury Villas Italia is the preeminent purveyor of such fine living.  Entrust us to your care.  We aim to provide the utmost in personal attention and cater to your every desire.