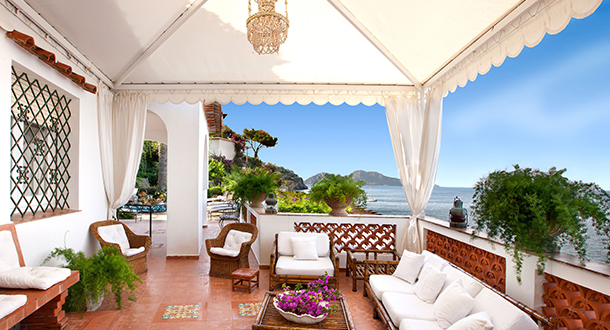 25 Jul 2014

How to choose a perfect Italian Villa

Excellent accommodation is an important factor to consider in your Italian holiday plans. Fortunately there are numerous villas in Italy to make your holiday an unforgettable experience. However, it is imperative to know how to choose the right one before you book a villa in Italy.

1. LOCATION
Location is one of the key factors to consider when you want to rent a villa in Italy. Does it have to be in the city or countryside?

If you are interested in exploring countryside life, then Dimora del Cedro villa in the Tuscan countryside between the cities of Siena and Florence is a great choice.

It is one of the most splendid villas in Italy with luxurious amenities such as satellite TV, Internet connections, and even a sauna and Jacuzzi. Alternatively, you can get a good Italian villa in the city such as the Imperiale in the centre of the city of Padua, near Venice. The villa is within walking distance to all the major sights in the city.
2. SWIMMING POOL
A swimming pool is a fundamental requirement in your holidays, especially during summer. A fine example of an Italian villa with a large pool is La Contessa Azzurra in Sorrento along the Amalfi coast. Besides its luxurious bedrooms and other amenities, the villa boasts of an asymmetric deck level pool complete with a hydro-massage area.
3. STYLE
Before you book a villa in Italy, find out if its style meets your expectations.
For example, if you want to rent a villa in Italy with a historical touch, you may try out Castello dei Bonaparte in Carbonesca in the Umbrian countryside. This is actually an old renovated castle in a region famous for production of truffles. It has all the modern features including Wi-Fi Internet and interior heating.
If you have an elitist taste, the Tenuta del Granduca near Capalbio in the Maremma countryside, Tuscany, is a perfect choice. The villa provides great views of the Maremma greenery, the sea, Mt. Amiata, and ancient picturesque villages.
4. NUMBER OF ROOMS
It is also essential to find out the number of rooms available before you book a villa.
A fine example of some of the most elegant and charming villas in Italy with 6 spacious bedrooms and capable of accommodating over 12 guests is the Antico Convento in the city of Sorrento along the Amalfi coast.
You can even rent a villa in Italy with more bedrooms such as the La Palazzola in Ragusa, East Sicily. This villa has 11 bedrooms 10 of which are doubles. It is a beautiful property located inside a 20 hectares nature park and only 10 km from the Mediterranean coast.