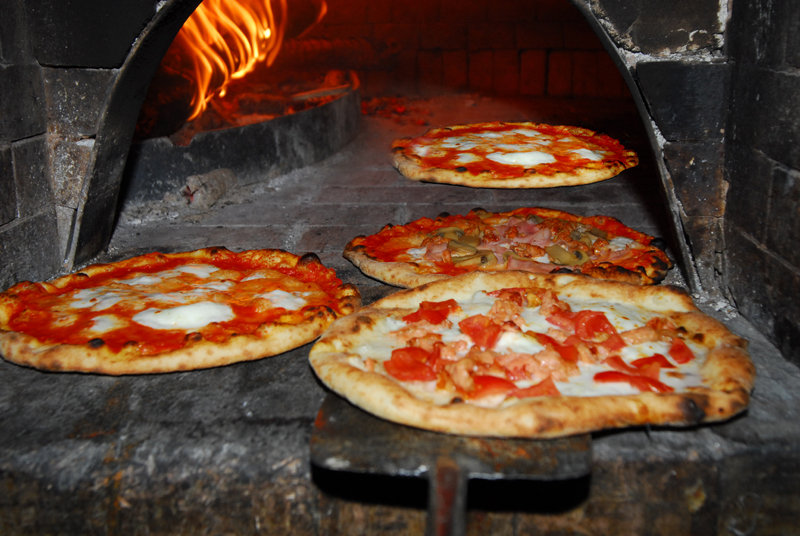 29 Jan 2014

Authentic Italian Pizza: 10 best pizzerias in Italy

Trying out an authentic Italian pizza should be a top priority for anyone headed to Italy.

We have compiled a list of restaurants that offer some of the most incredible tastes which everyone will for sure want to try out.  But first many travelers will just want to orient themselves with some of the different tastes that they could expect throughout the country.
Italian restaurants have developed their own unique takes on the dish over the years.  When travelers head to Italy, they will be impressed by the full array of options that they find when they test out some of these restaurants.
Most people will want to start their experience in southern Italy.
Sicily pizza offers a truly unique experience that is unlike any other in the world.  This is because many cities in this region have retained their own unique way of making their pizza. They will incorporate some incredibly fresh ingredients, including olives and tomatoes and mozzarella.
However, their method of making the dough may be among the most unique.  This type of pizza is often synonymous with deep crust pizza, owing to its thick texture.  It may even resemble focaccia, which is another popular Italian dish.
Sicilians have been baking similar types of pies for centuries, though they did not add in tomatoes until after the 17th century. This will create an overall enjoyable experience for almost everyone who tries it out for themselves.
Travelers will also need to try out what they can experience in the southern peninsular region of the country. This region offers some of the most classic takes on pizza, which will need to be experienced for people to believe for themselves.
In Naples, pizza has been eaten be residents for centuries now.  It was originally introduced as a flat bread meal that was intended to be consumed by the peasantry. But it has quickly become one of the defining features of cuisine within the city. Today, Neapolitan pizza is perhaps best known for its soft texture. This will help contrast it against many other types of pizza throughout Italy.
The city of Rome is well known for creating its own unique twists on many culinary dishes. Pizza is no different, so travelers will want to try this out during their stay. There are a few unique characteristics when people try out Rome pizza for themselves.  The dough will tend to be thinner and crispier than other varieties out there. There are also quite a few different toppings that can be added with this variety.
Some visitors will also want to try out the pizza varieties that will be found in the north of Italy. In this region, there are definitely some germanic influences to be found. This may include some pizzas that have creme based sauces instead of using tomato. When trying out Venice pizza, visitors will want to check out some of the different options that they have. They may want to be sure to try the pretzel dough that they get for themselves.
Antica Pizzeria Osteria Stefano Pepe
Located in the city of Caizzo, this spot has been a popular staple for locals over the past few years.  It is family owned, giving it a distinctive position in the community. But visitors will be impressed by the expansive menu, which will offer people an entirely classic take on the dish.
Anyone searching for pizza near Brescia will have to stop in here soon. This is because this spot offers an excellent combination of pizza and steak that will appeal to almost all tastes. It was established by the local "Pedrolli" friends, with a great and strong experience in food, and has been drawing in guests ever since it was opened.
If travelers are wondering where they should go for a take on Northern Italian pizza, this should be at the top of their list.  Centered in Milan, this pizzeria offers everything that people might expect from this style. The restaurant is also located near a hotel, which will provide a useful respite to anyone passing through.
Continuing a long tradition of great pizzerias in Napoli, this is an upscale restaurant featuring the dish.  Many people will want to consider placing a reservation at this spot, since it will get them seated more quickly. Everyone will be thoroughly impressed by the choices that they have at this spot.
For a truly innovative take on classic pizza recipes, guests won't want to miss out on this spot near Bologna. The restaurant operators will be using only the finest ingredients for the dishes that they make here. But they will also be allowing the pizza to ferment naturally, creating a unique experience for everyone.
This is an award winning restaurant that has been the favorite of local residents in the area of Naples. Visitors can try out some truly unique dishes offered by the Salvo brothers, where pizzas are prepared with top quality ingredients which make them fragrant, scented and very tasty.
Combining pizza and wine makes for a classic dining experience that many will not want to miss. Thanks to the effort and passion of the owners Antonio and Stefano, this has quickly become one of the most popular places in Rome for pizza and visitors will know exactly why when they see the menu.
Some of you might be wondering how they can fit in all these pizza restaurants in to a single tour of Naples. However, this restaurant should be on anyone's shortlist when you are headed there. Tradition, passion and a lot of method: these are the ingredients that Gino and Antonio put in their pizzas.
Amazing food and great fun: this location may be one of the best places to try out Sicilian pizza and recipes while dancing.
This is owed to the fact that the family has years of experience when it comes to producing high quality traditional Sicilian dishes.
Operating since 1979, Pizzeria del Sole will welcome you in a pleasant and genuine atmosphere, providing excellent quality ingredients: these are the reasons why is in our list. Guests can try out some truly classic takes on the best types of pizza dishes found throughout Italy.