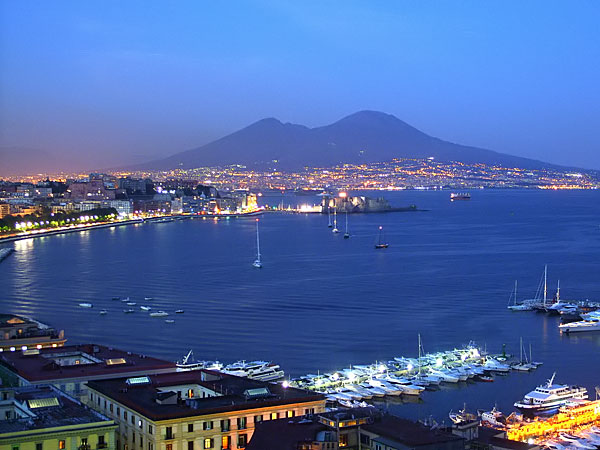 The city of Naples is situated in the Gulf of the same name, between Vesuvius and the volcanic area of the Phlegraean Fields, in what has been called "one of the most celebrated and enchanting settings in the world ".This natural cove has attracted visitors ever since the first Greek settlers arrived on the island of Pithekusa
(now called Ischia), subsequently founding the new city of Neapolis.
The sumptuous hidden villas, the sheer drops down to the sea, the ridges that overhang the coast made these the most luxurious places for ancient Romans to holiday and enjoy themselves. In fact, the Romans gave the Neapolitan hill the name of Pausilypon (now called Posillipo), which means a "respite from worry". At Posillipo it is also possible to admire the Crypta Neapolitana, which contains the Tomb of Virgil.