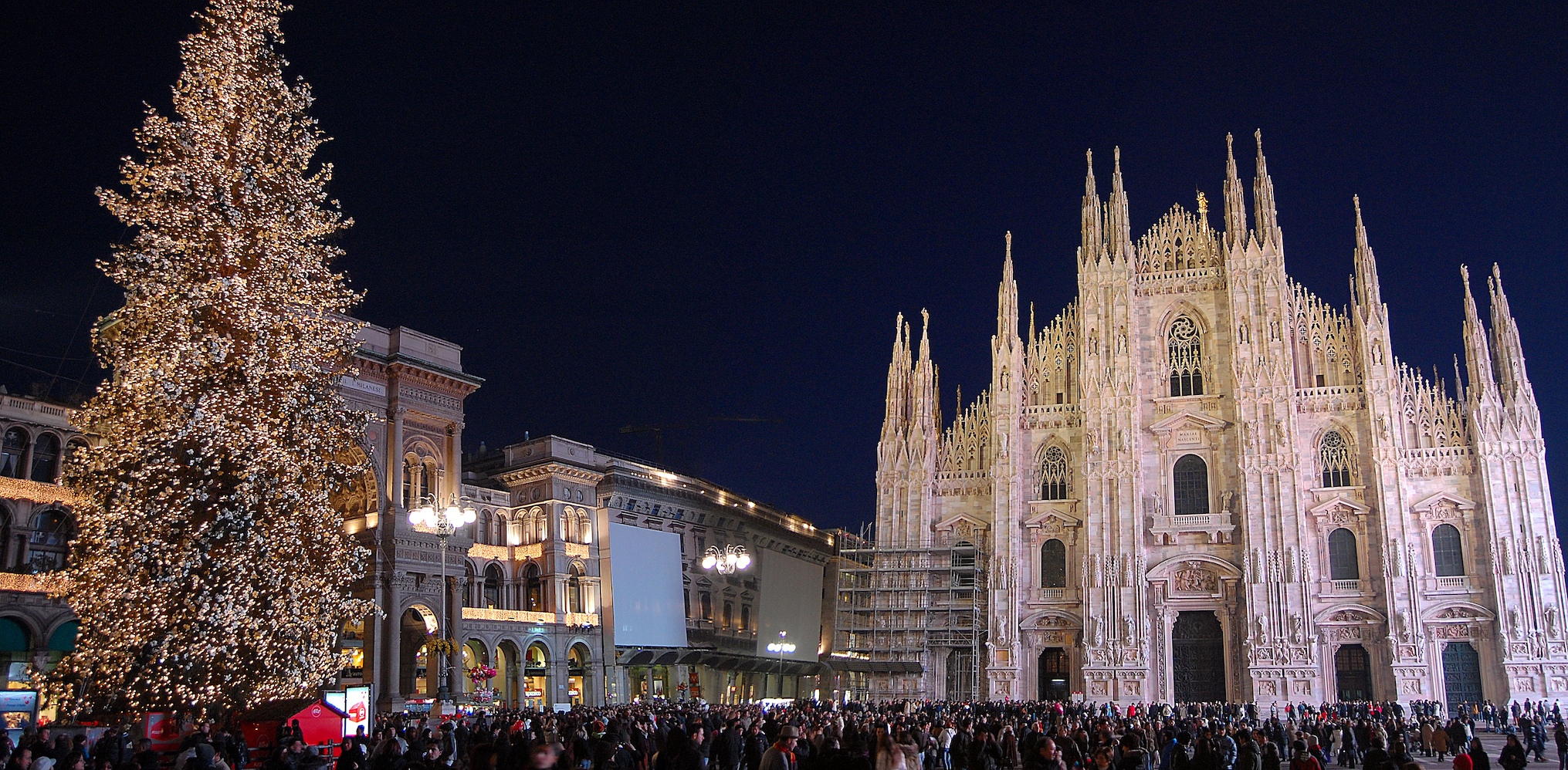 12 Dec 2013

Christmas Markets in Italy: shopping and tradition

Delicious food, great shopping opportunities, traditional culture and a welcoming European atmosphere… what better way could there be to prepare for the festive season than to visit some of Italy's famous Christmas markets? The Christmas Markets in Italy or 'Mercatino di Natale' as they are known locally, take
place throughout Italy from late November to early January. Italian Christmas markets are held in many cities, and boast a wonderful, celebratory atmosphere. Elaborate nativity scenes, which form a focal point of many of the markets, are something for visitors to look out for.
One of the most traditional and enticing Christmas markets is to be found in Merano, in South Tyrol, in the very north of Italy. It is perhaps its proximity to its northern neighbors, Switzerland and Austria, that leads this market to feature delicious home-baked goods, often sweetened with cinnamon and spices. Traditional artisan crafts are also popular here. There is truly nothing as magical as meandering around this traditional Italian market whilst admiring the magnificent mountain scenery that surrounds the town.
Bolzano market is another northern Italian gem, and visitors enjoying a winter holiday to northern Italy will easily be able to visit both Bolzano and Merano in one trip. One of Bolzano's biggest charms is its majestic Piazza Walther, decorated to perfection during the festive season, and which features live concerts and performances at weekends. Bolzano has twice been recognised as having the highest living standards of any Italian city and it is not hard to see why: the local wines, delicious northern Italian cuisine and glorious countryside location make this a delightful place to visit. And this, the largest Christmas market in Italy, truly is the icing on the cake for this beautiful town.

As host to the traditional Oh Bej! Oh Bej! (literally: So nice! So nice!), the smart, sophisticated town of Milan, in Lombardy, really lets its hair down over Christmas. This festival has taken place in Milan for centuries, and forms a special part of Milan's Christmas celebrations. Beginning on 7th December until the following Sunday, the fair celebrates Ambrose, patron saint of Milan, and delights both locals and tourists with an array of handcrafted Christmas toys, decorations, sweet treats and traditional delicacies. A few other markets, such as those at Piazza Portello and Porto Valtravaglia, take place in Milan at this time of year as well, making a trip to this wonderful city truly worthwhile.
For all the lovers of real Italian beauty, the Christmas market in Spoleto is a must. Surrounded by the picturesque and charming umbrian countryside, Spoleto has recently become a world heritage site by UNESCO. Here handicrafts, food and wine, traditions and creativity will come together for magical and engaging Christmas' nights, enriched by tasting of Italian food, entertainment and spectacular performances.
Traditional Italian Christmas markets abound further south, too: Naples' famous Christmas market takes place in Via San Gregorio Armeno and features traditionally dressed artisans creating stunning, elaborate nativity scenes (which can be purchased to take home, too). This is a great place to purchase unique artisan gifts as well as to enjoy the traditional Italian Christmas spirit.

In addition to these, Italy offers a much wider list of Christmas markets, in each region and for every taste.
Italy's Christmas markets 2013 look set to welcome visitors from across the world to share in a traditional Christmas: delectable food, delicious Italian wine and a magical atmosphere set against the backdrop of beautiful Italian towns combine to make this a paradise for both shoppers and holidaymakers. Buone feste!